You may remember last fall when we announced that we would no longer be making digitally printed notecards and postcards. We cited integrity and environmental reasons and my personal mental well being. Good reasons all. But we've since found that the decision threw other things into unbalance.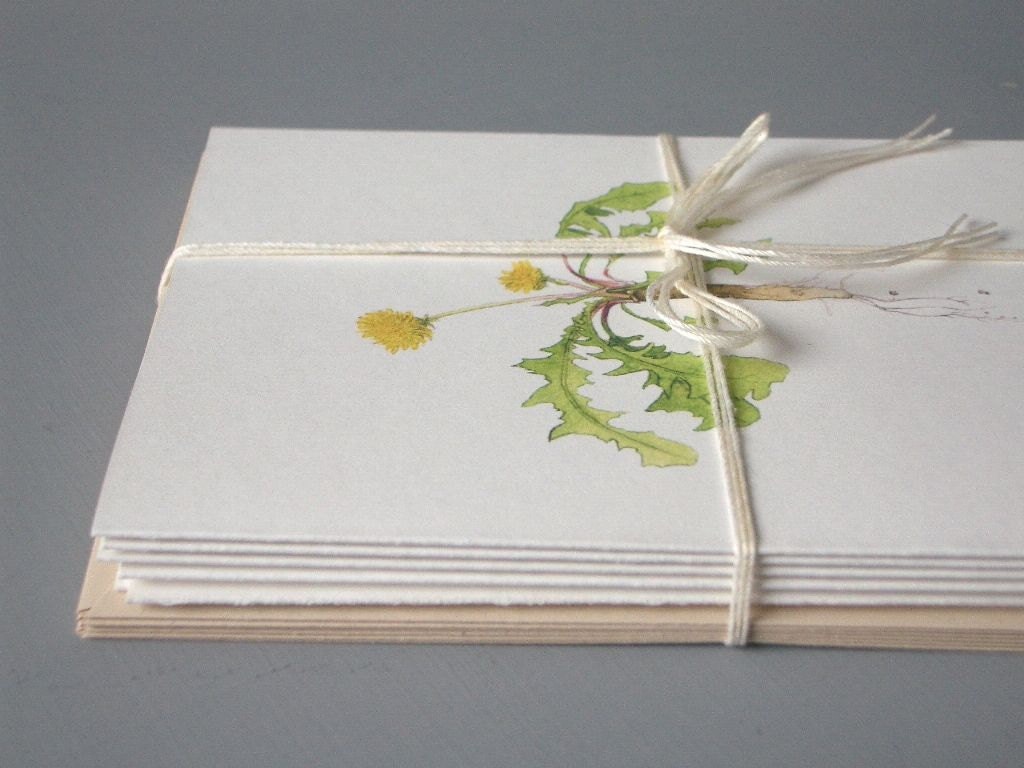 When we opened our shop our intention was to offer beautiful, simple, functional goods. Things we ourselves would be happy to buy and use. And it is the combination of buy AND use that was disappearing along with the digitally printed cards. By the time we calculated our costs for making a hand stenciled or hand drawn card we realized that they were no longer items one would buy to write a letter on, they were small pieces of art that I, for one, wouldn't be willing to part with. So we revisited our printing dilemma with hopes of finding a solution that minimized environmental impact, improved quality control, and allowed us to offer affordable cards.
To that end, we purchased a home printer*. This allows us to use 100% recycled papers from a source we love (French Paper) and to reuse or compost all our paper scrap. Printing at home gives me a lot more chances to make corrections so the print looks as much as possible like the original, something we couldn't do when working with a commercial printer. Inks, and really anything with pigment (paint included), remain environmentally questionable at best. But we understand that everything we do has some kind of impact, and we decided this one was worth that cost.
New notecards are already in our shop and new postcards will be appearing soon. We're pretty darn excited about all the newness we've got planned. So stay tuned.
* We got the printer at Omaha Goodwill's GoodBytes Computer Store and I can't say enough good things about the place. They accept all computer equipment donations and are hooked into programs to recycle or refurbish computers. So besides the clean, organized shelves of printers, they sell ready to go computers at great prices. The printers are tested if they have ink in them and we were able to plug ours in and confirm that it worked before purchasing it. Wow.