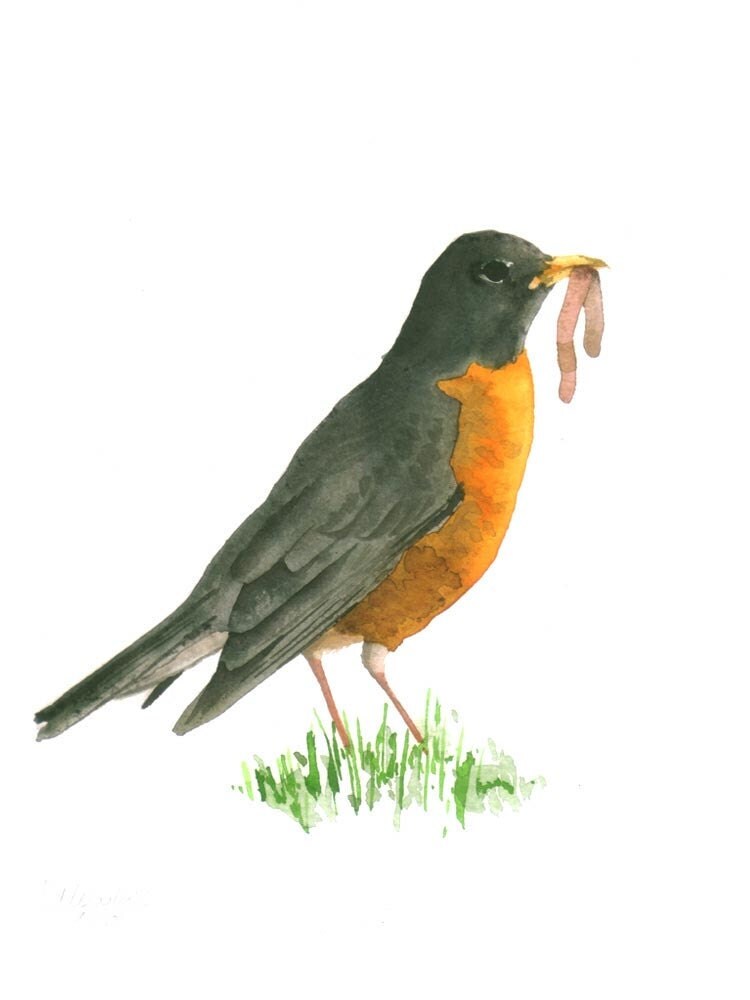 The birds are back.
Ok, not all of them. No bluebirds yet, no swallows. No most things, really. But robins. And we've had flocks of starlings and geese that wake me up with their raucous party noises as the sun rises. Not that starlings and Canada geese leave during the winter, but they're clearly switched to spring mode.
After the quiet of the winter (owls and coyotes excepted), it seems like quite a todo outside now. And I know it's nothing to what it will be when all the summer birds arrive and start having babies and when the bugs and frogs get going, too.
Also, our marmot is awake and out, having hibernated successfully under our house for the winter. We practically tripped on it the other evening going out our front door.
And today, we're going to get some seeds (lettuce? turnips?) in the ground outside. Maybe it's too early, but we can't help but get carried away. Everything else seems ready to get going, why not us?