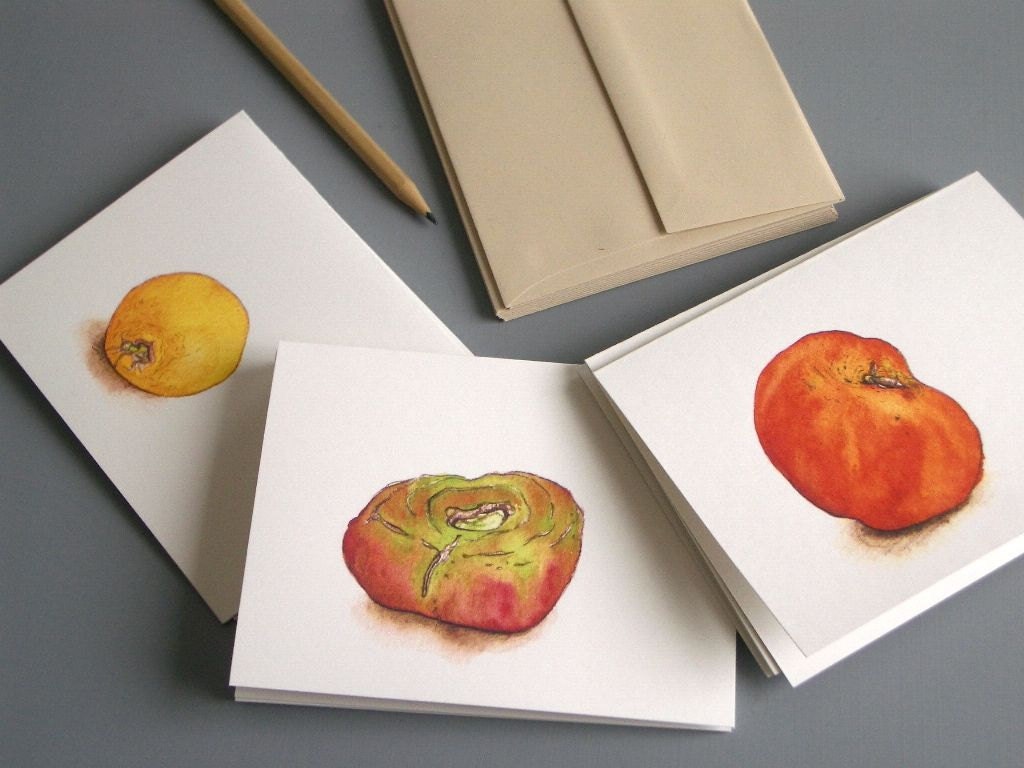 We've had our shop on Etsy open for about two years now. And we've gotten to send our goods all over the US and all over the world (Brazil, Singapore, New Zealand, South Africa, Italy, etc). We keep a world map on the studio wall and put in pins at each of the locations we've sent things to. It is so exciting to look at all the places where our art has ended up. We feel very fortunate.
Starting yesterday, though, a new kind of exciting something has been happening. While we've been shipping things from coast to coast and across the planet, we'd only ever had one single order from someone in our home state, Iowa. That just changed when yesterday the Des Moines newspaper did a little piece that mentioned us and our Heirloom Tomatoes Notecards.
Now we can say not only have we've reached all corners of the globe, we've also reached all corners of the state we've decided to call home. Thanks, Iowa. We love you, too.